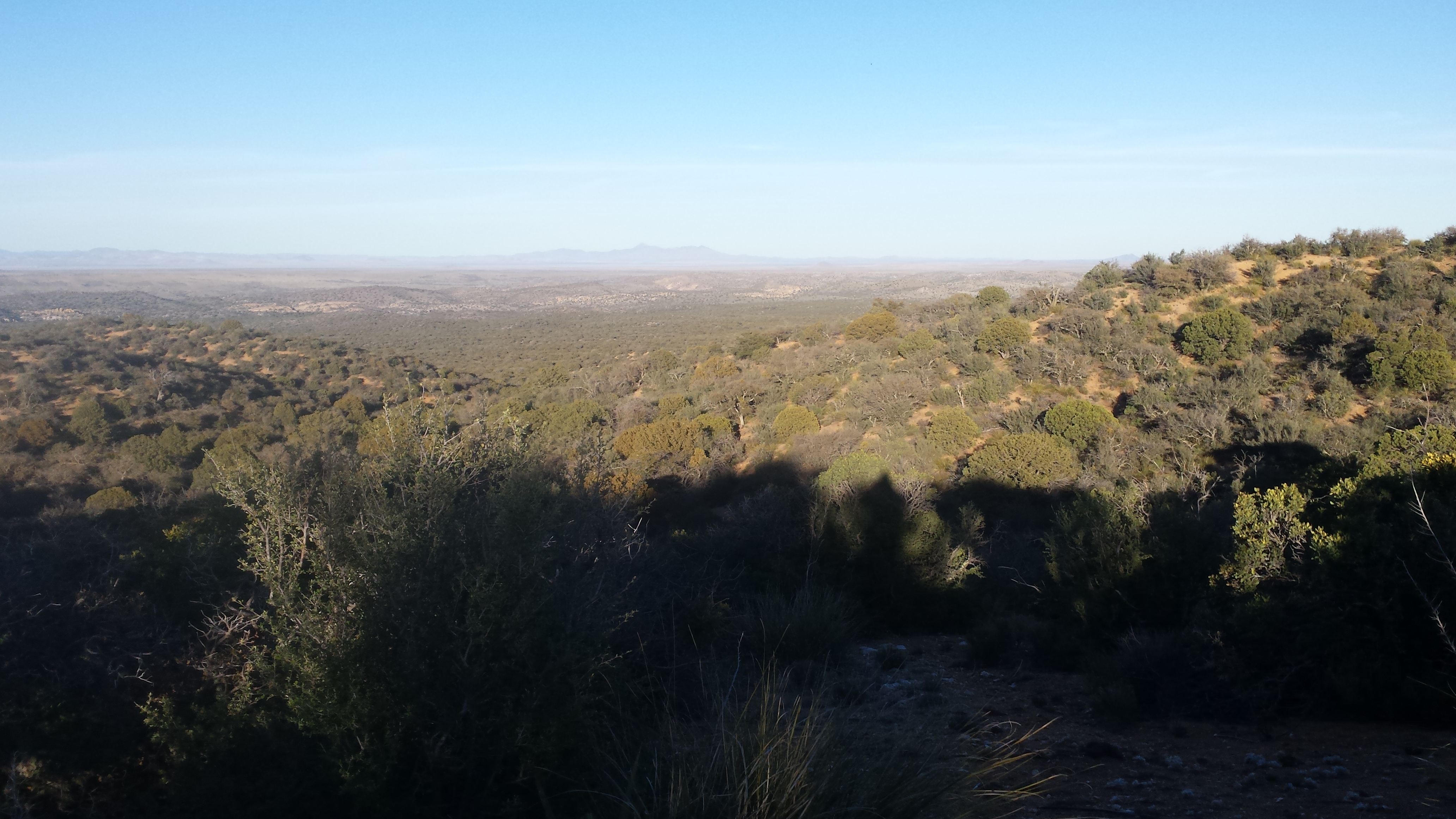 I left Lordsburg Monday 4/8 and limped into Silver City, NM Thursday evening, April 11th, on weak feet, the left not doing well (growing pain under the ball of the foot) and keeping my dobber pretty far down. I may be forced to stay an extra day here depending on how things shake out, but hopefully not more than that.
On the very positive side, the change in terrain north of Lordsburg has been dramatic- many of these miles were walked among welcome trees with shade to spare and on demand!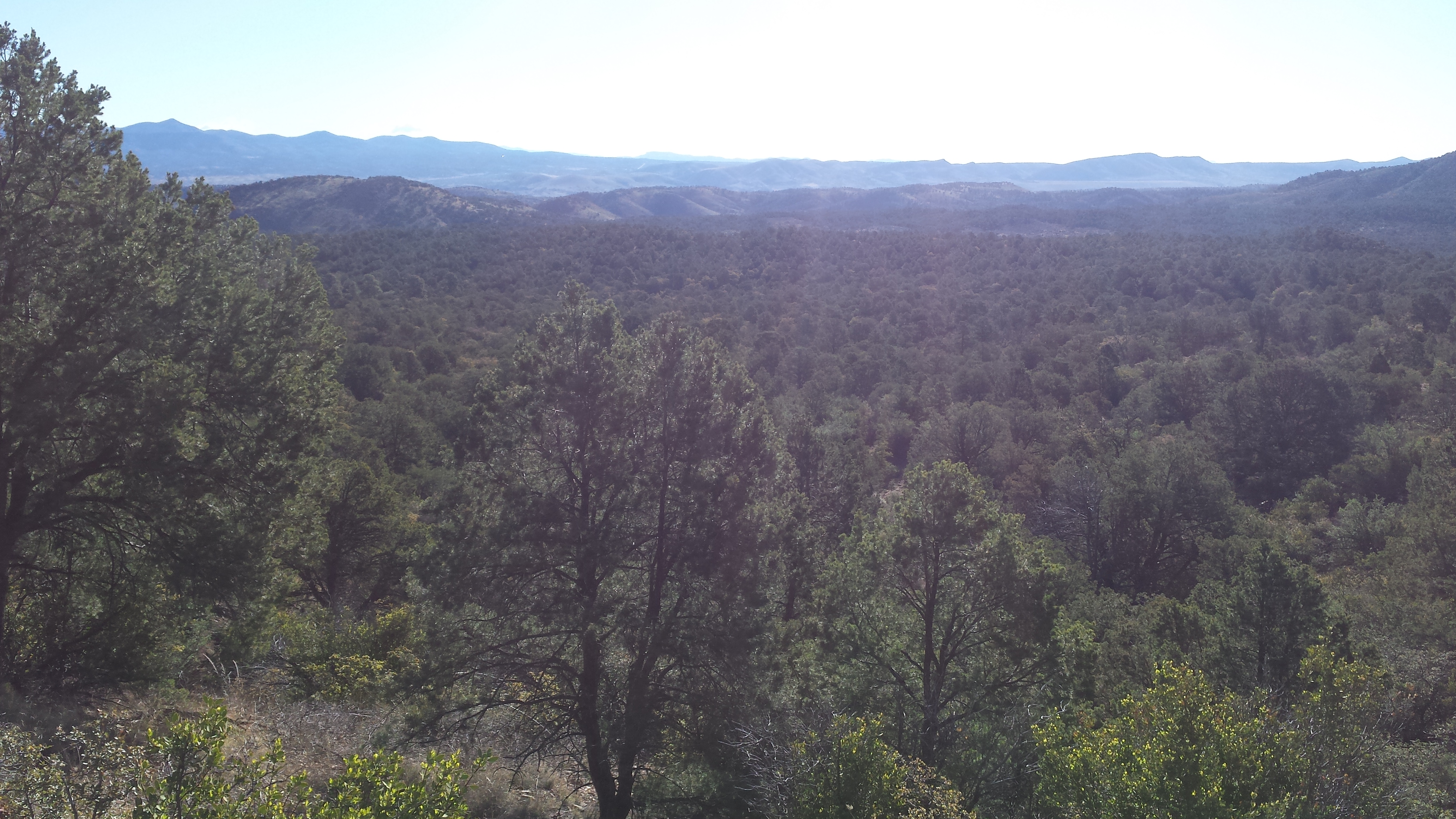 Water remains in scarce supply and as a result I've been consistently carrying twice normal and adding considerable pack weight. I've also been poor thus far at managing my food on this hike. I've been carrying twice as much as I'm eating, effectively taking a sack of groceries on a long walk. Hopefully I'll adjust to my appetite out here and get better at carrying nothing extra.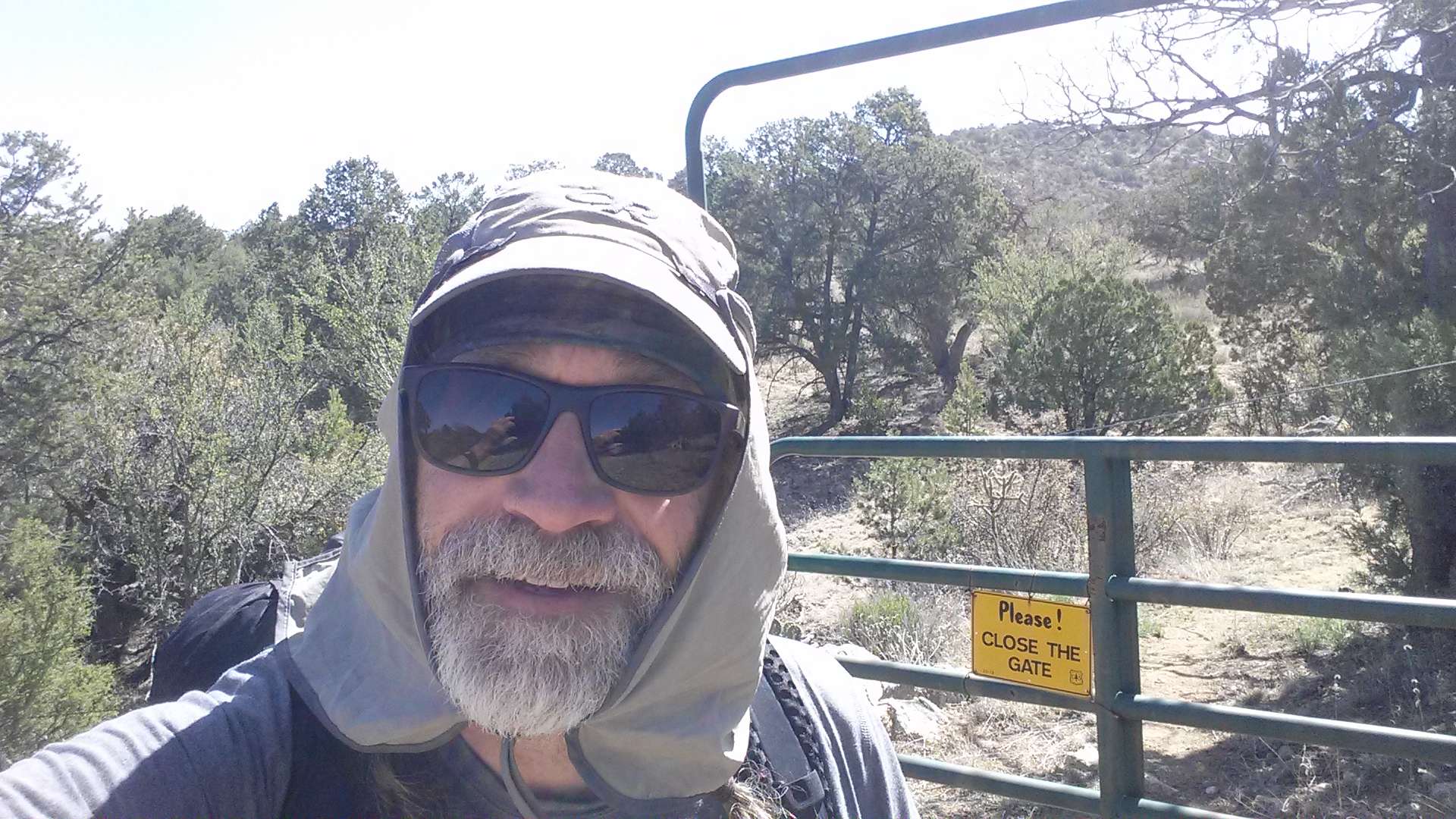 As for hiking pace, I've walked 162 miles (Eagan to Duluth for MN folks) in 9.5 days and hit my targets for first and second week daily averages, so things are progressing well on that front. The next week of hiking will be the third "ramp-up" week so we'll see how my left foot feels about that. Other than the extra water, my pack is starting to feel again like an old, comfortable sweater.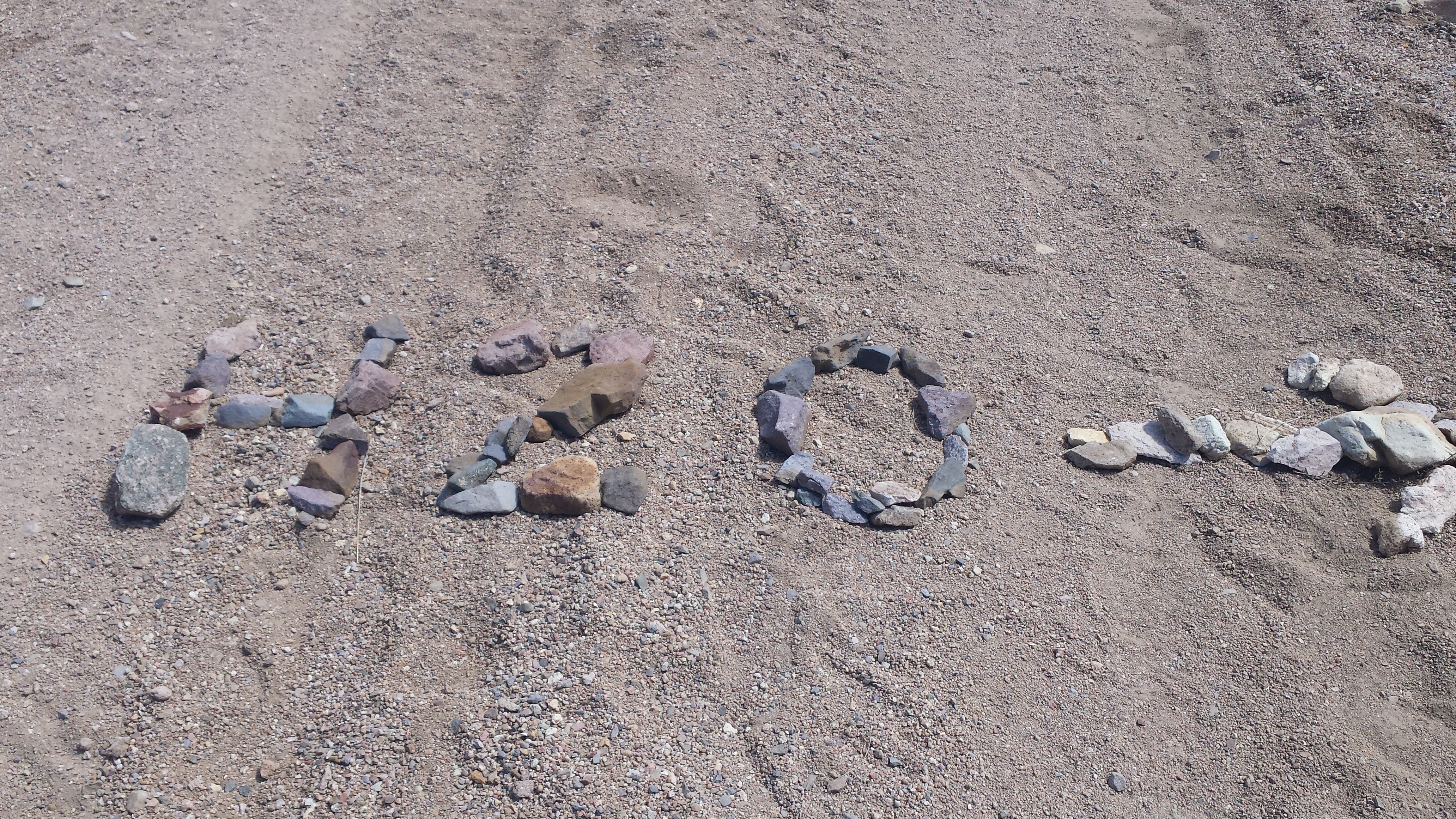 The water challenge was made measurably easier this week by a couple of "trail magic" moments definitely worth mentioning. The first is a gigantic shout out to Abe, who materialized on the top of Jack's Peak just before dark when I was bone dry and searching for an old cistern from which to filter algae water. Turns out brother Abe is from Spokane Valley (Wendy's store location!) but lives in Colorado these days.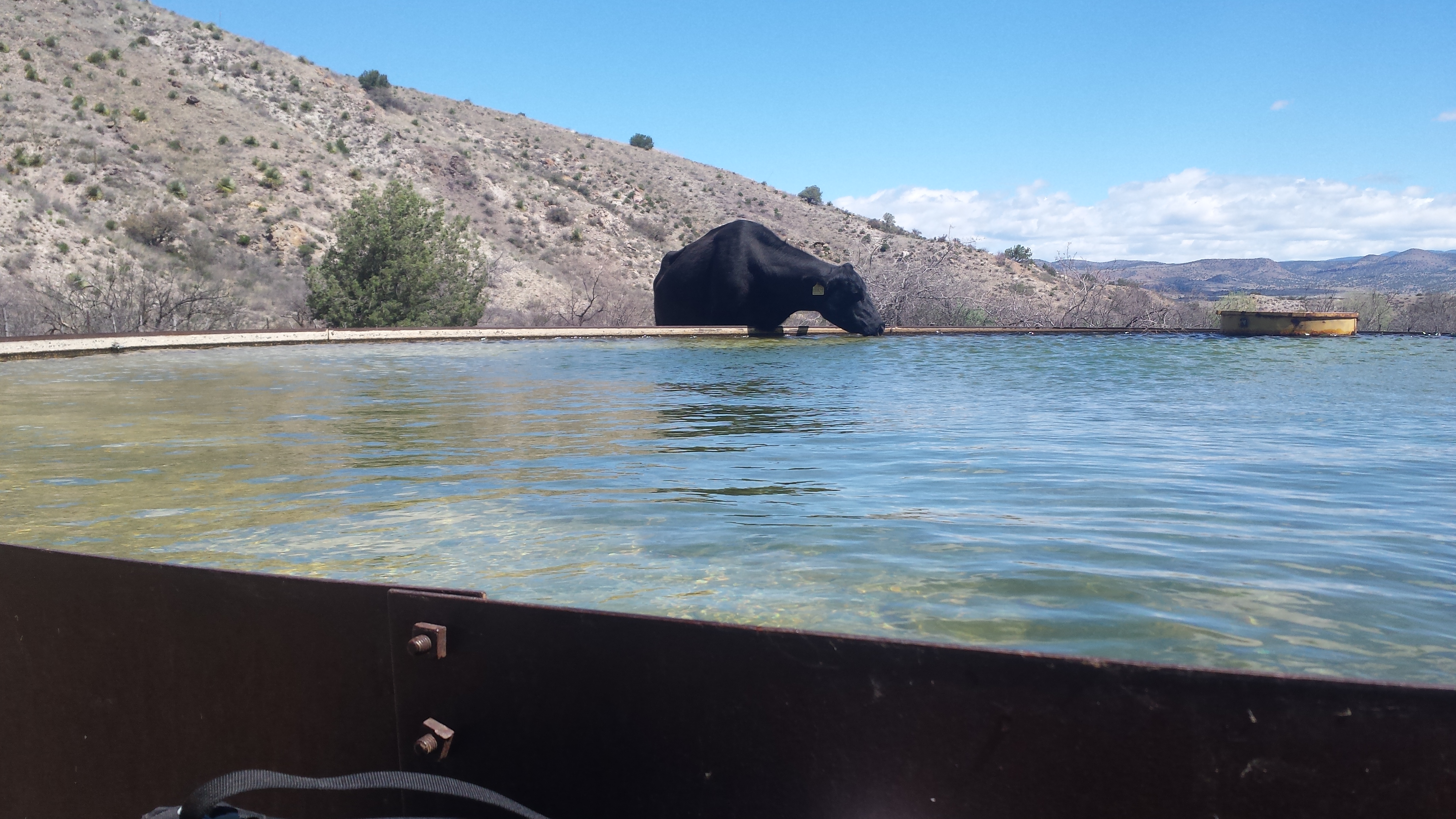 He'd been vacationing recently in New Mexico and was up on the mountain for a day hike. He had parked his truck near a forest service road and ushered me back to that spot, where in the open back end of the truck he had a set up like a "bevvy girl" at a golf course with 10 or 15 different beverages (beers, sodas, etc.) on ice in a big container! I drank several in rapid succession. He also had a bunch of gallon jugs of water so I filled my containers as well. We chatted for a while and talked some hiking (Abe has done sections of the CDT and PCT) but mostly I was just buzzed from finding him and his cache of liquid gold! Minutes later after we said our goodbyes, I was camping just below the peak, enjoying the luxurious rest of a man with three liters of cold water in his pack.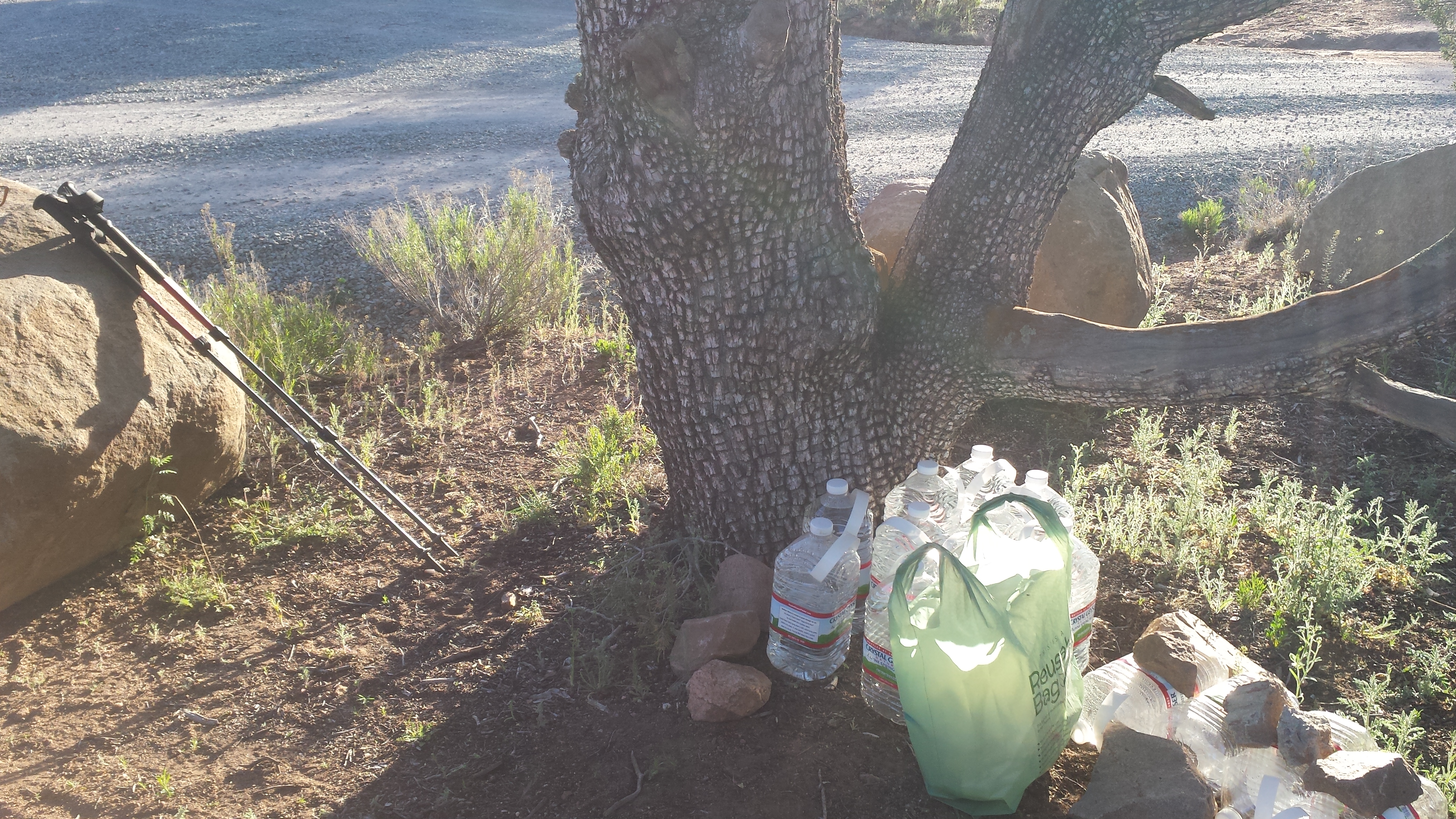 Earlier that morning I was also the beneficiary of some anonymous trail magic in the form of gallon jugs of water left near the trail head where the trail crossed a road. Needless to say, water in the desert is ALWAYS welcome.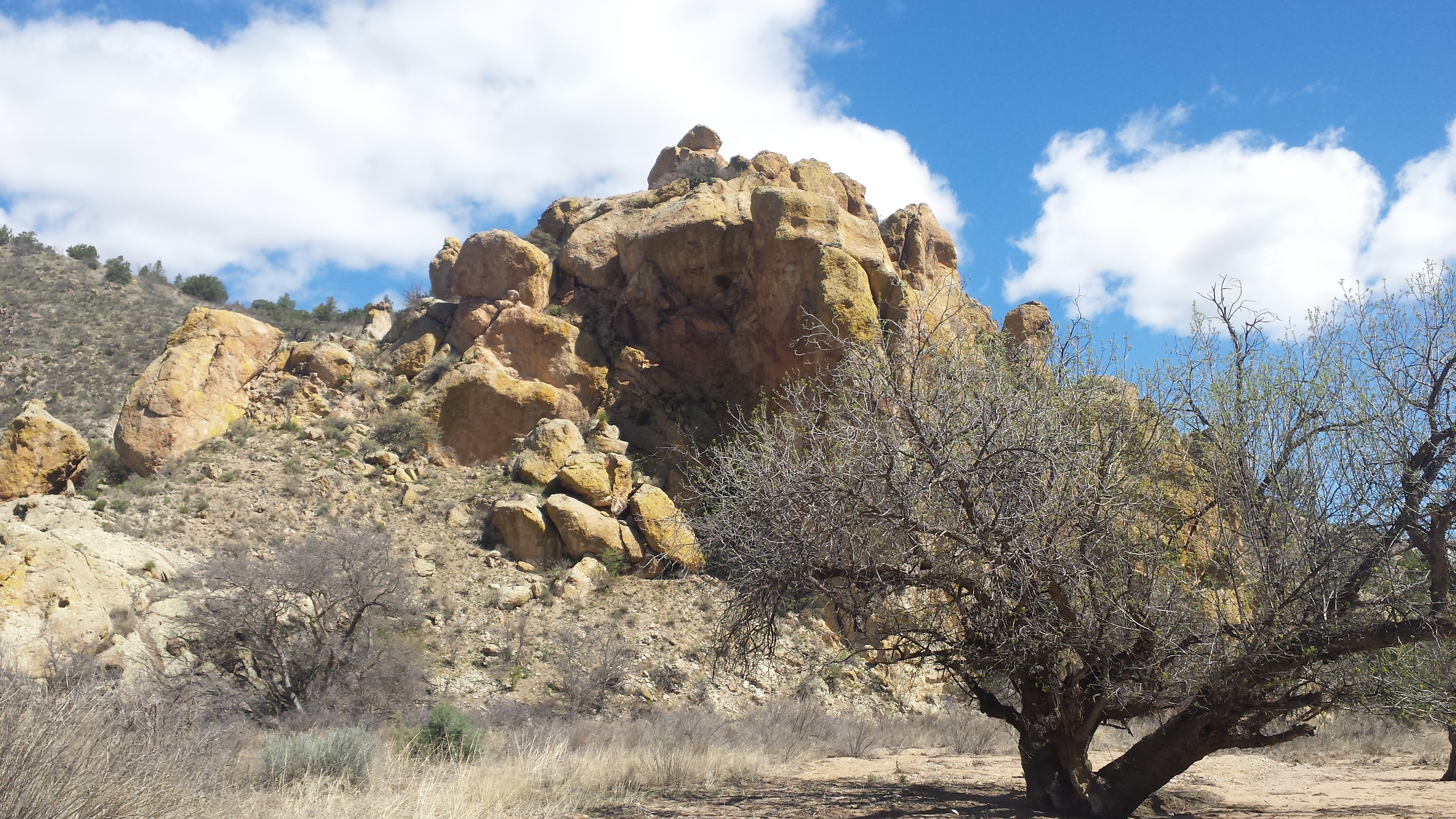 The other notable trail magic had to do with a great thru-hiker named Cherry Pie and her dog Gus. CP is a former cowboy, now a rancher and artisan baker on the Colorado/New Mexico border.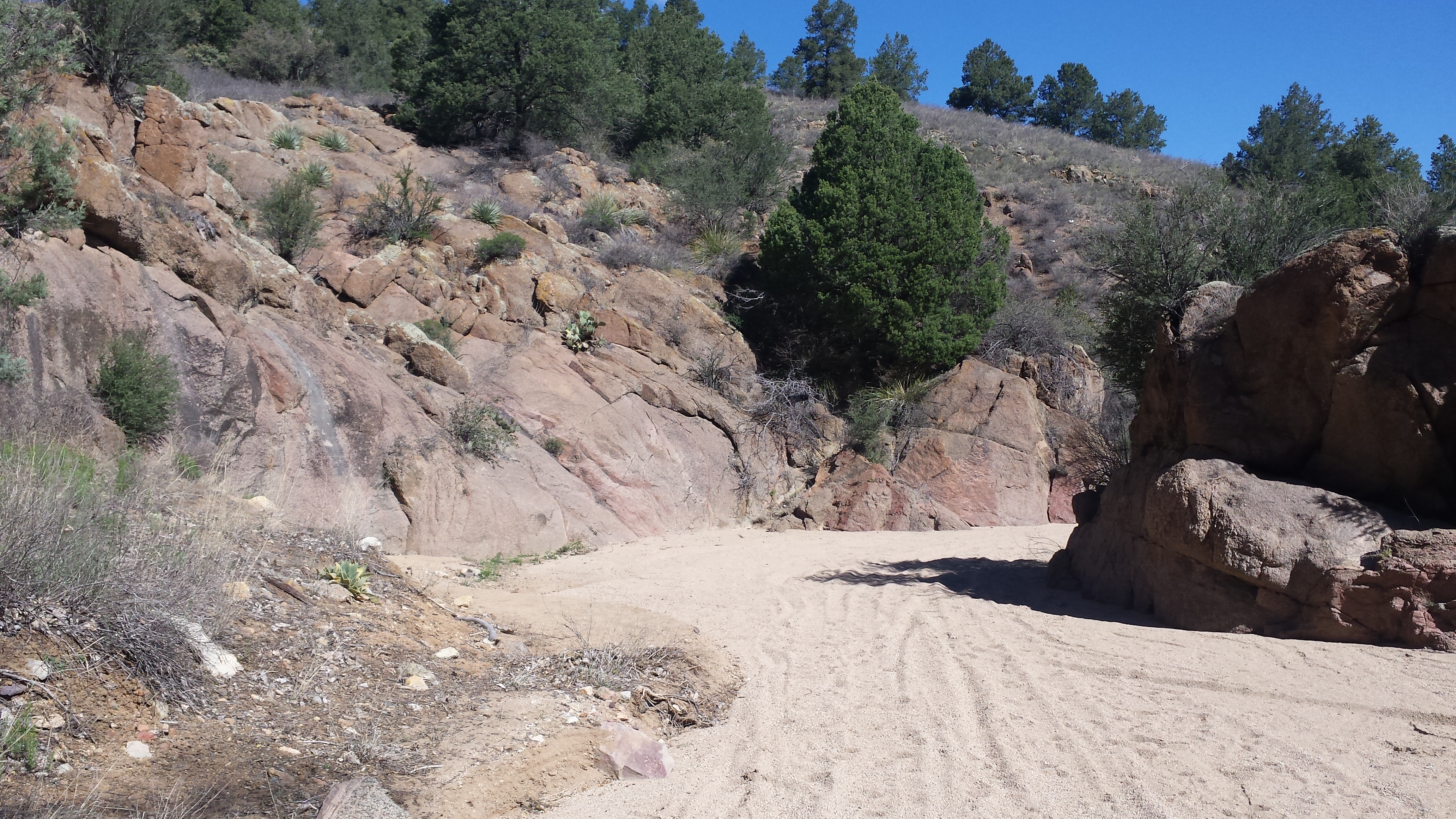 She and Gus had started the same day as I did from the border, but Gus became increasingly weary with the lack of shade and water and CP had indicated she'd have to have her husband drive down from Colorado to pick up Gus so she could continue. The last I saw them was the morning hiking out of Lordsburg and Gus was looking haggard. Fast forward to the approach to Silver City, several days later. The final 15 miles or so northbound into Silver City are a road walk along highway 180. Extended road walks with a pack can be hard on the 'ol feet and I was feeling it.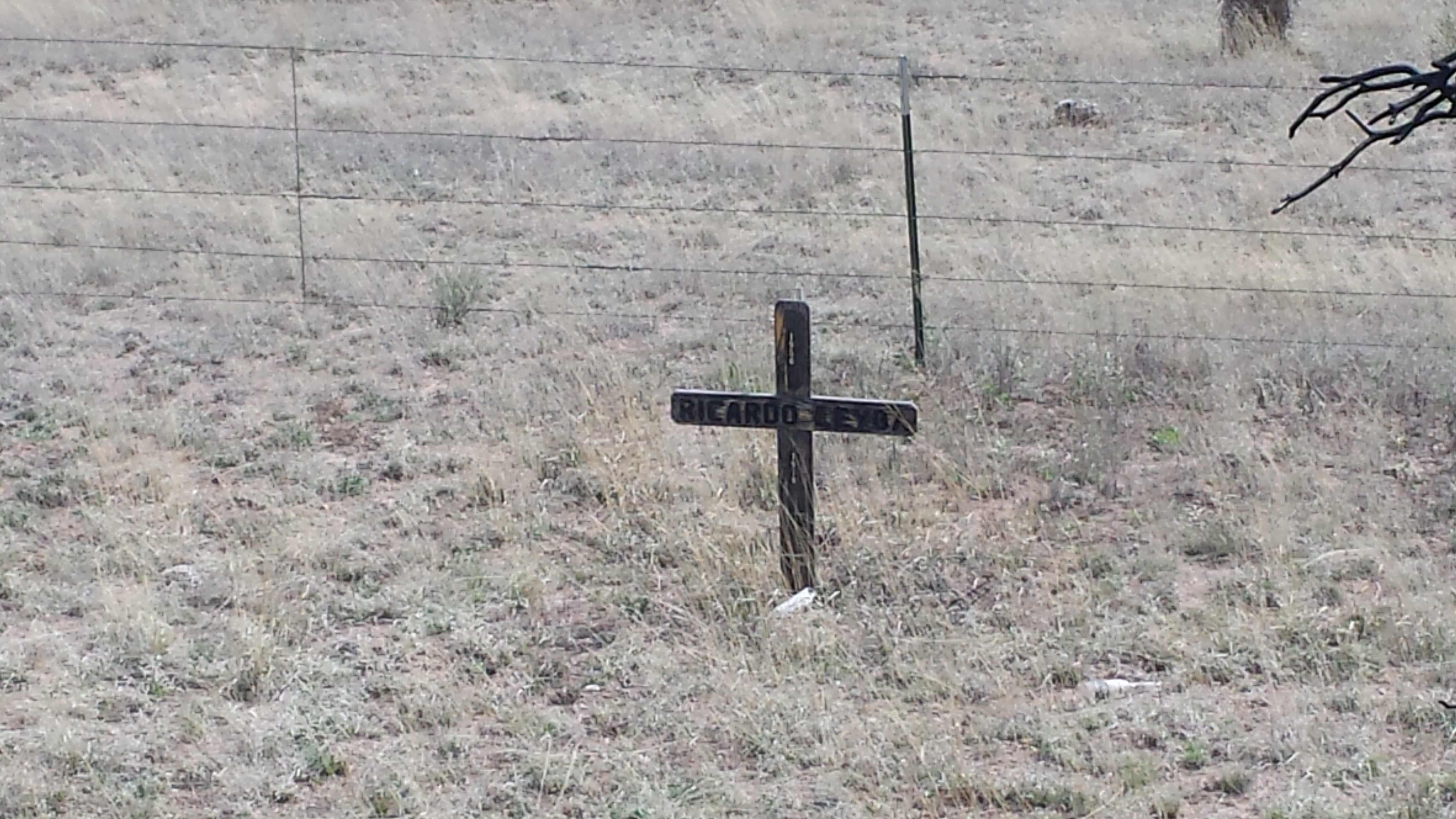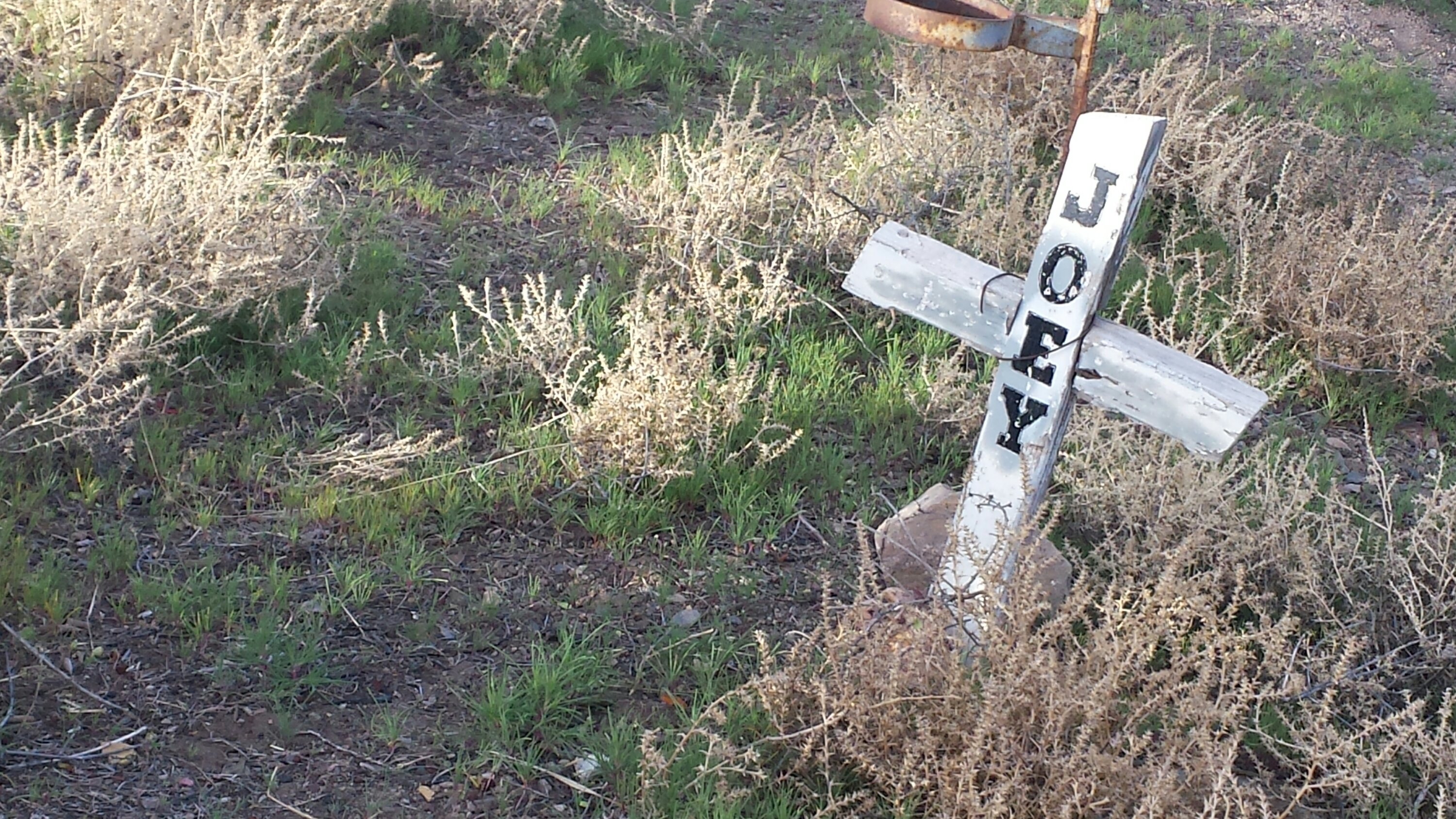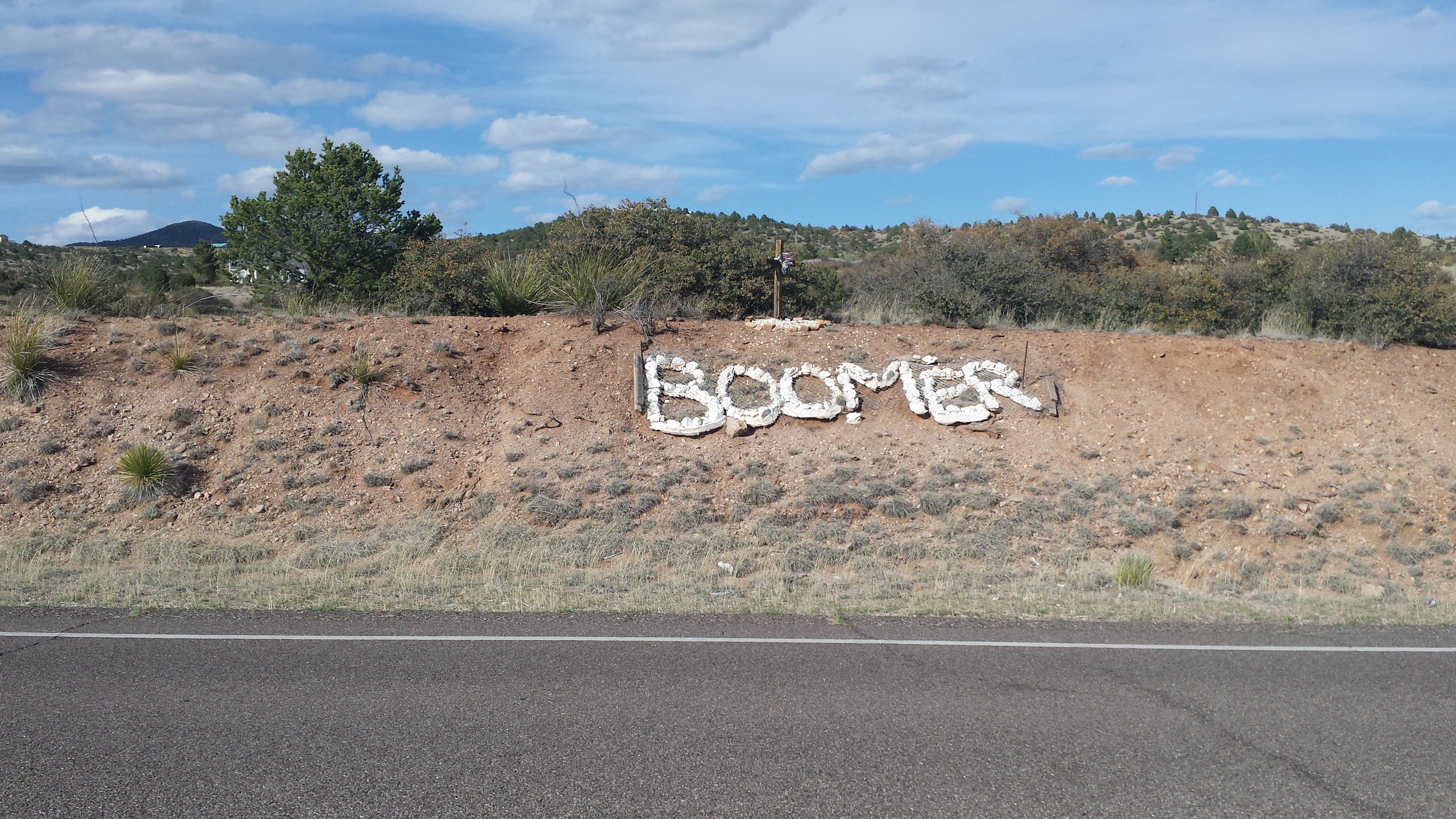 It was about 4:00 pm and two different people had already stopped to offer me rides (sidebar: generally speaking the people of New Mexico seem to me about as genial as any I've met anywhere). A truck pulls up and stops about 100 meters in front of me. As I'm preparing to turn down yet another ride, someone hops out of the truck and yells "Max!"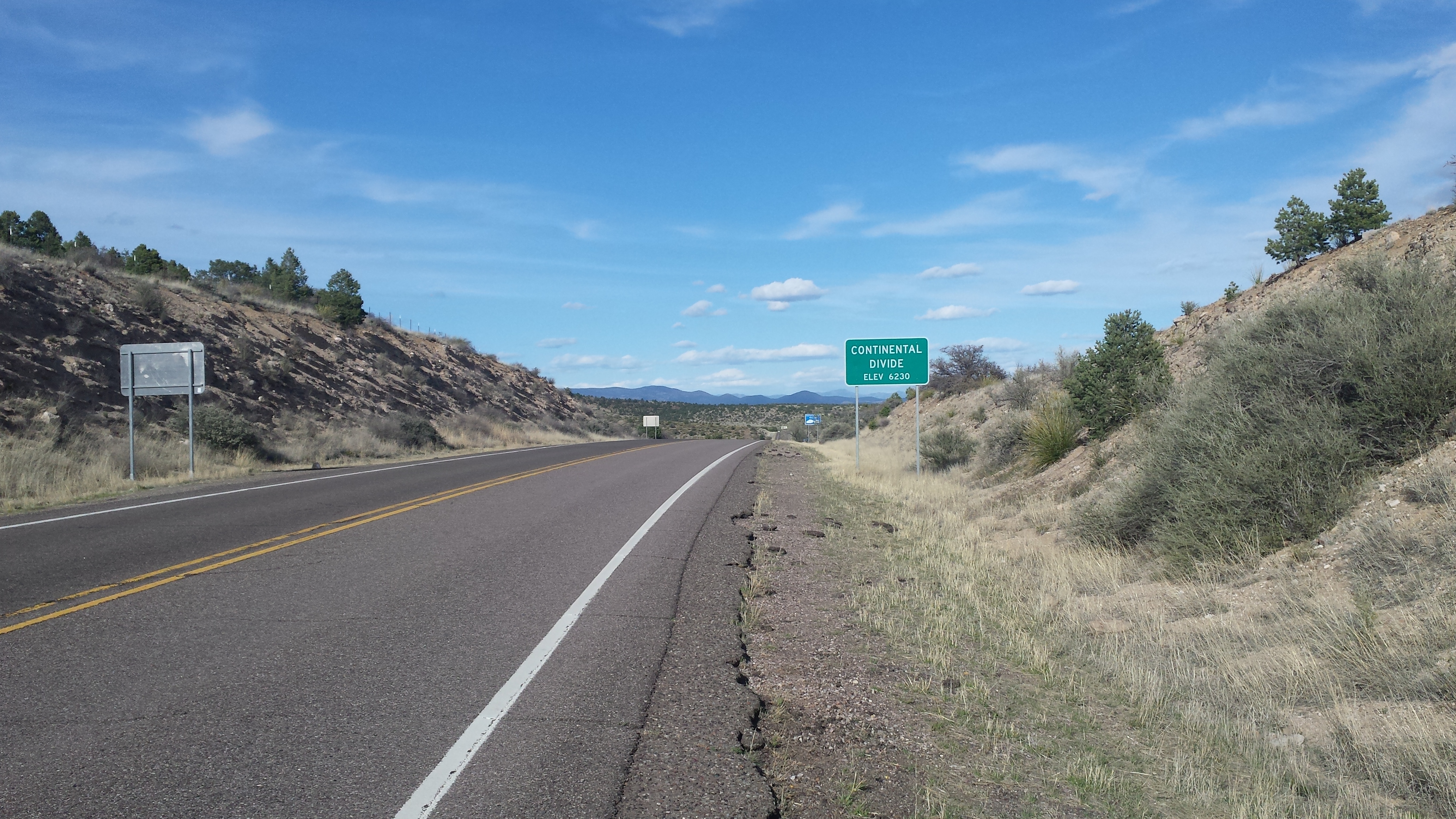 Turns out it was Cherry Pie, Gus and CP's husband Dave, who had just reunited hours earlier, picked up her new boots, done her resupply and were now preparing to drop her back at her spot to resume hiking sans Gus. Seeing him laying on the back seat sleeping, tongue hanging listlessly to the side brought to mind an old Ray LaMontagne lyric: "Annie takes to nine ball like a dog takes to lazy…". It was great catching up with CP, finding out Gus was fine, meeting Dave and chatting him up, escaping the road walk for a few minutes sitting in their extremely comfortable truck and eating a sleeve of their lemon sandwich cookies by grubby fistfuls.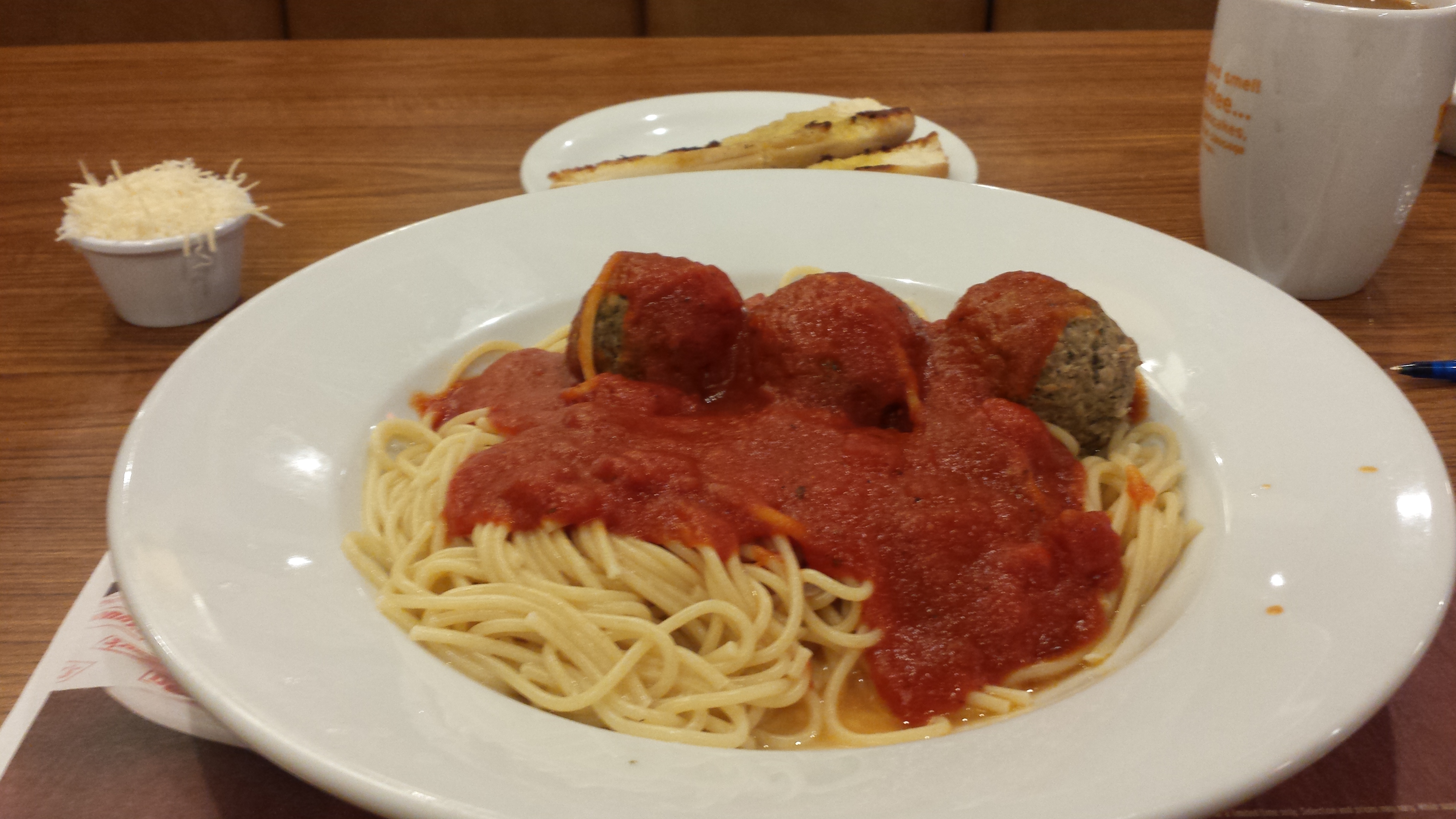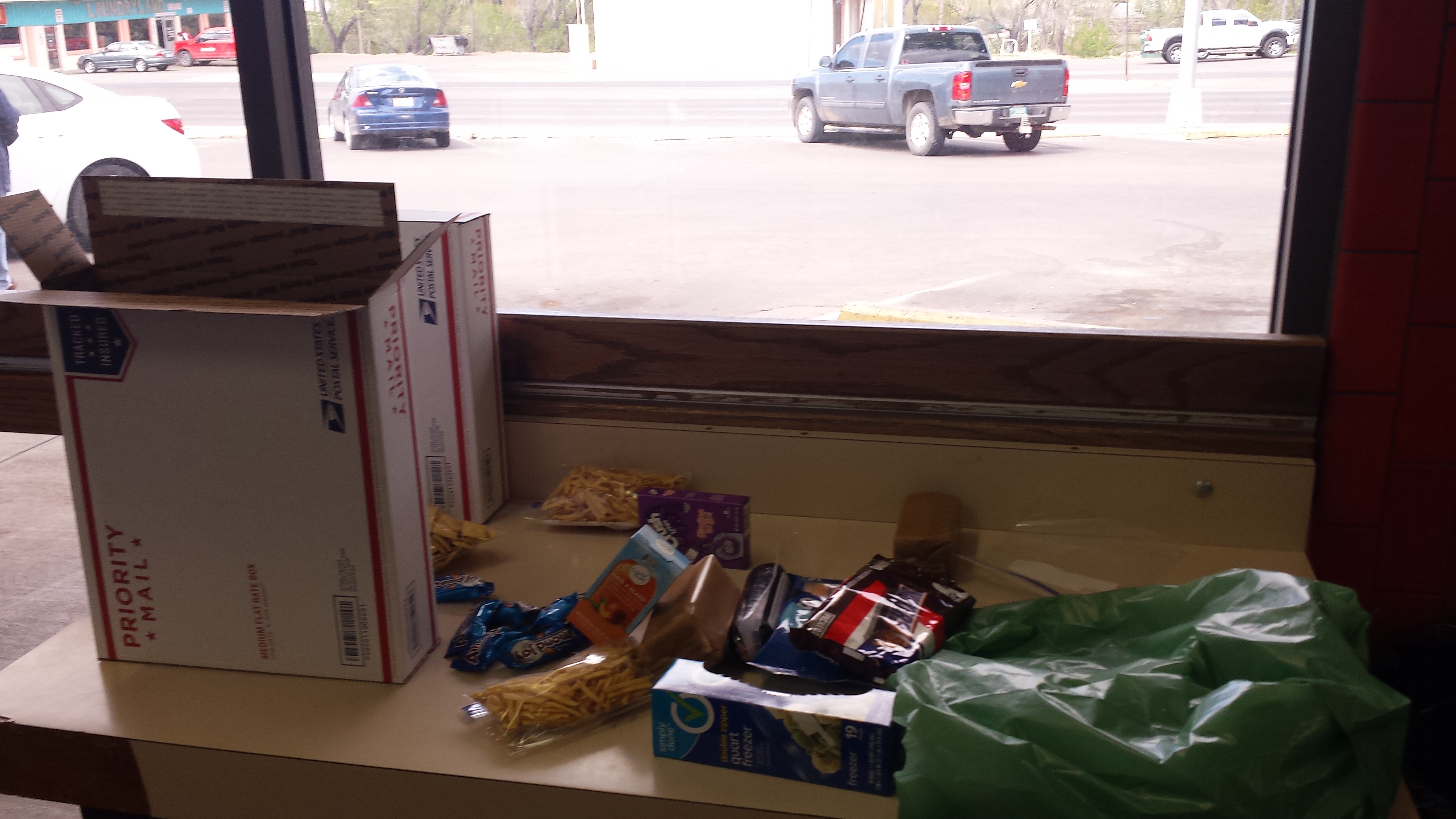 OK, my computer time on the Silver City Public Library computer is wrapping up. Not sure when the next update will be but hopefully I'll have better news about my foot. Cheers! Max