This will be a brief post as its only been a few days since my last and I'm working against a limited time window on the Ghost Ranch library computer.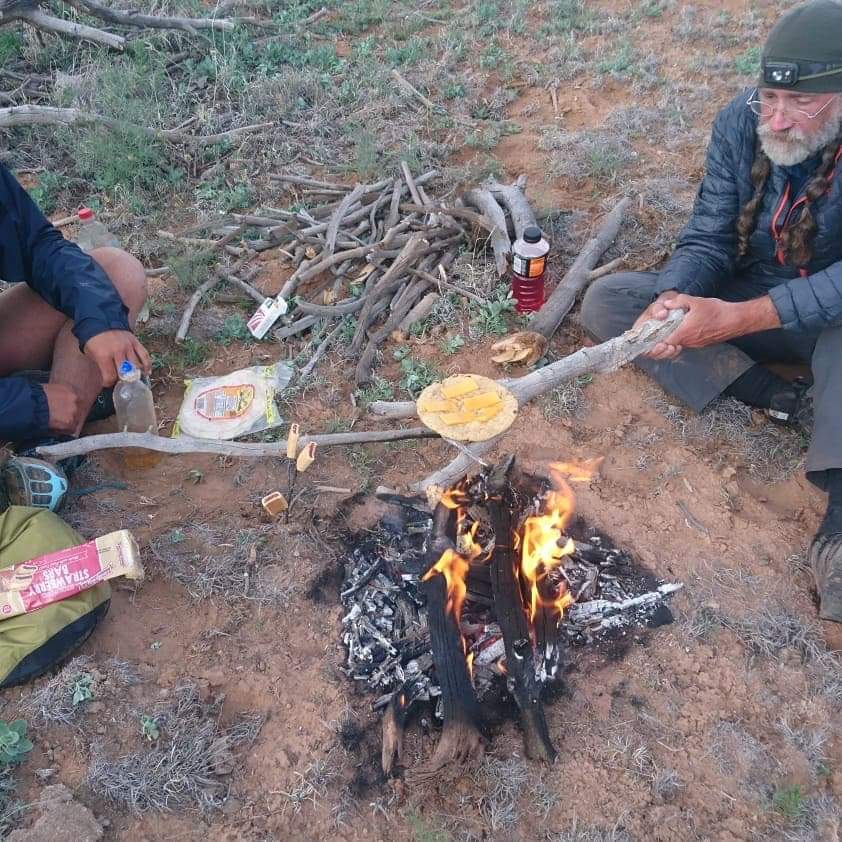 The walk out of Cuba was a slow, steady climb up to a plateau at about 10,500 feet. We knew to expect snow up there and we found plenty.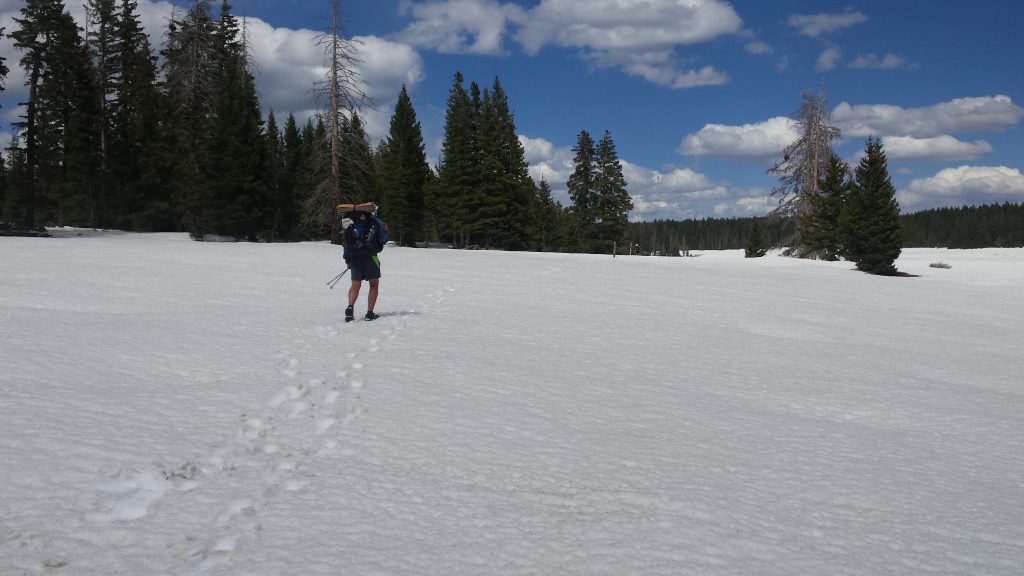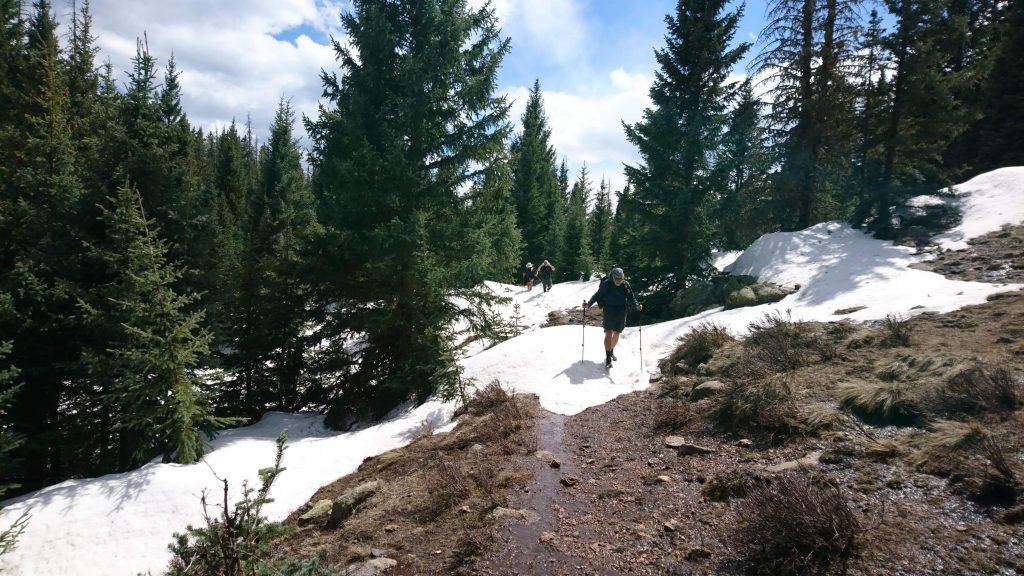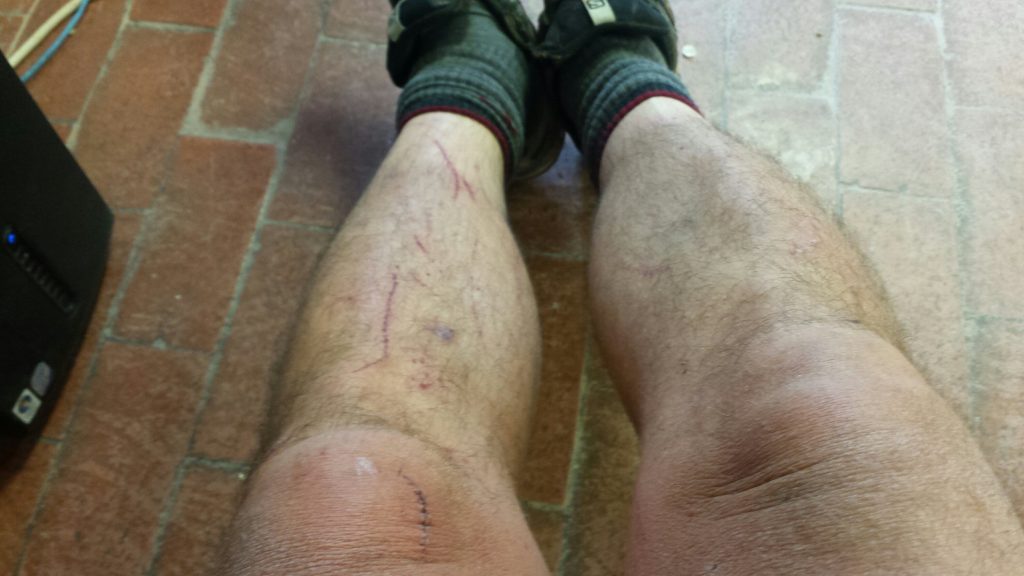 We spent the next 4-5 hours post-holing in knee-to-waist deep snow, punctuated by several crossings of snow-melt mini streams of icy slush that went up to the bottoms of my pants pockets. You'd step in and your feet would go numb immediately. I've never done a polar plunge but I suspect its similar. Then you step up the other side of the little stream and resume post-holing in deep snow, only now the snow feels warm to your bare, frozen legs. Hammer got some good video of post-holing and the slush crossings, so I'll try to post that later.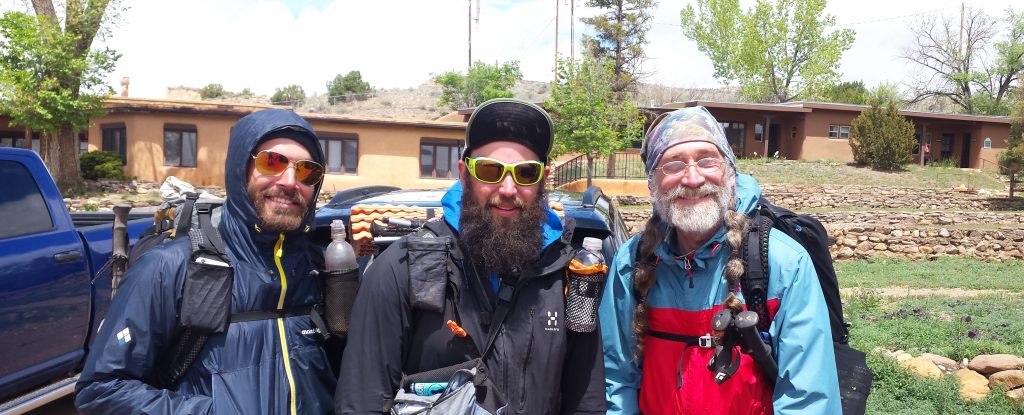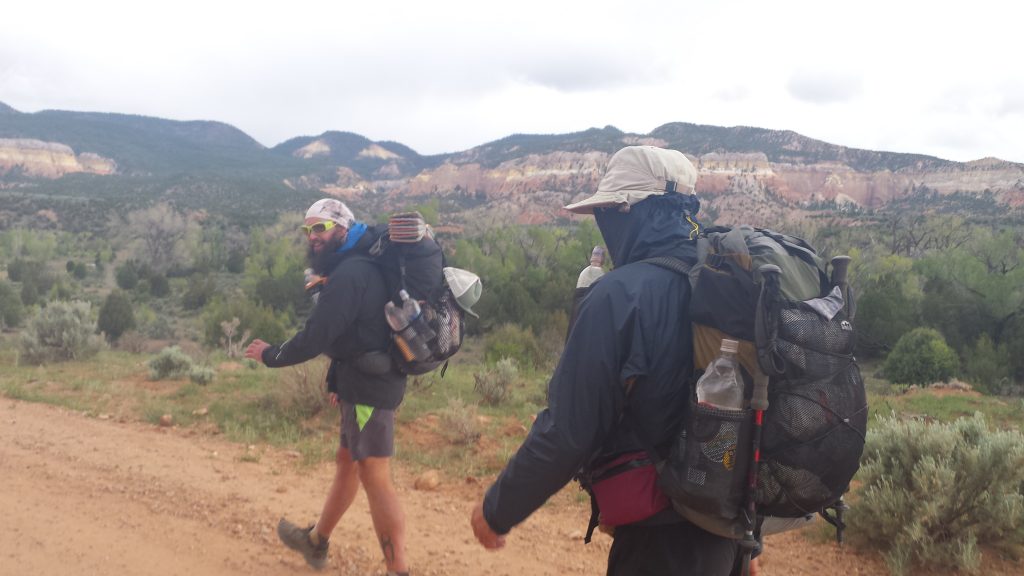 Speaking of that, I've hit it off very well with the two hikers I met in Cuba- Hammer (from Virginia) and Impala (a Brit from Yorkshire). They've both hiked the AT and Impala has also done the PCT, the Te Araroa trail in New Zealand and others. They're great hikers and fine companions and I'm glad to have connected with them both.
I should say a few words about Ghost Ranch, beyond the fact that when we rolled in this morning cold, wet and hungry, we sat down to a magnificent breakfast feast. I spent time earlier today going through the history tour of the place, and will visit the museum after I've had my shower but its no wonder why it has been such an inspiration to so many as it surrounded by incredible landscapes on every side. We get to check in to the room soon and will also have breakfast here again in the morning before heading out.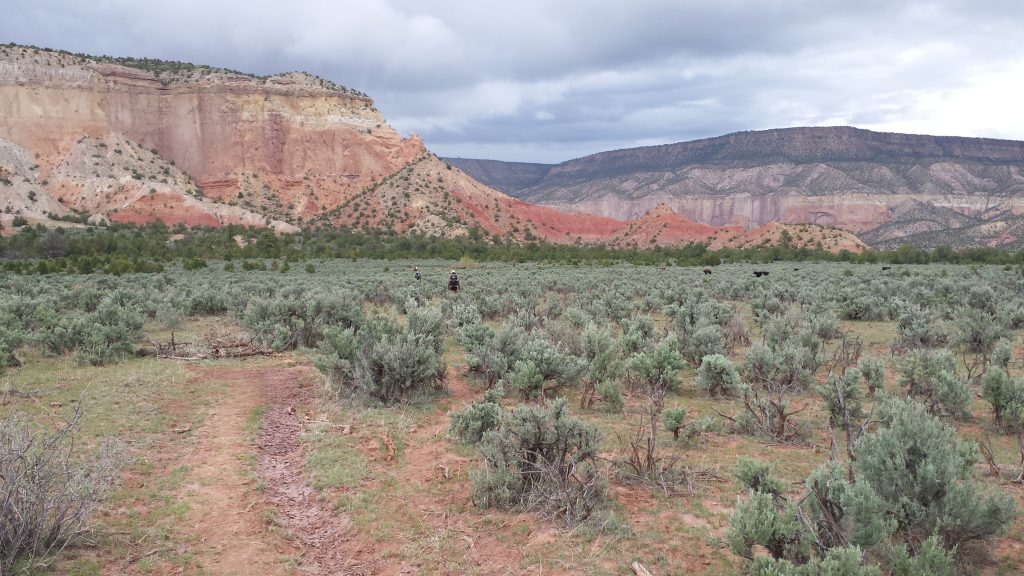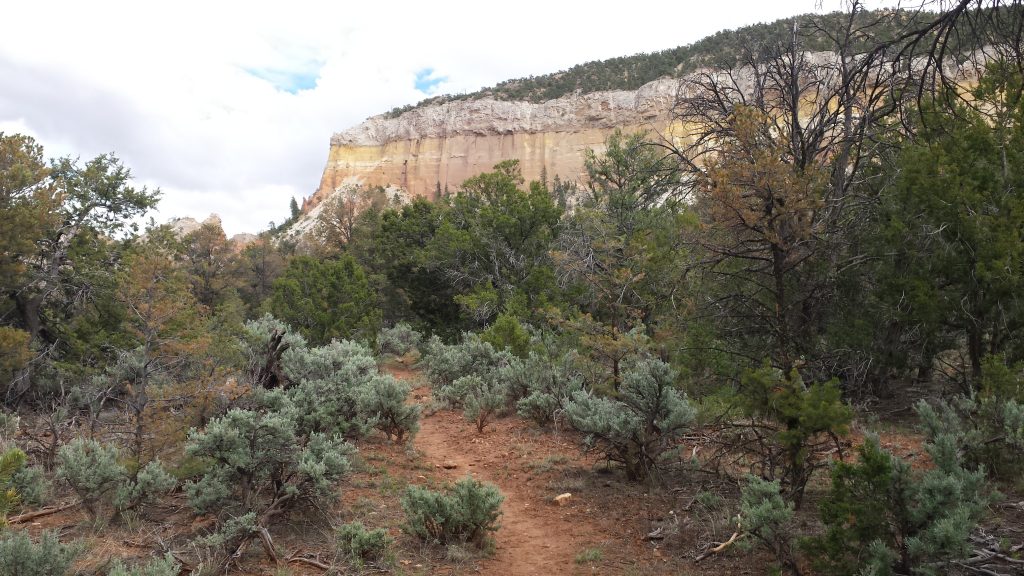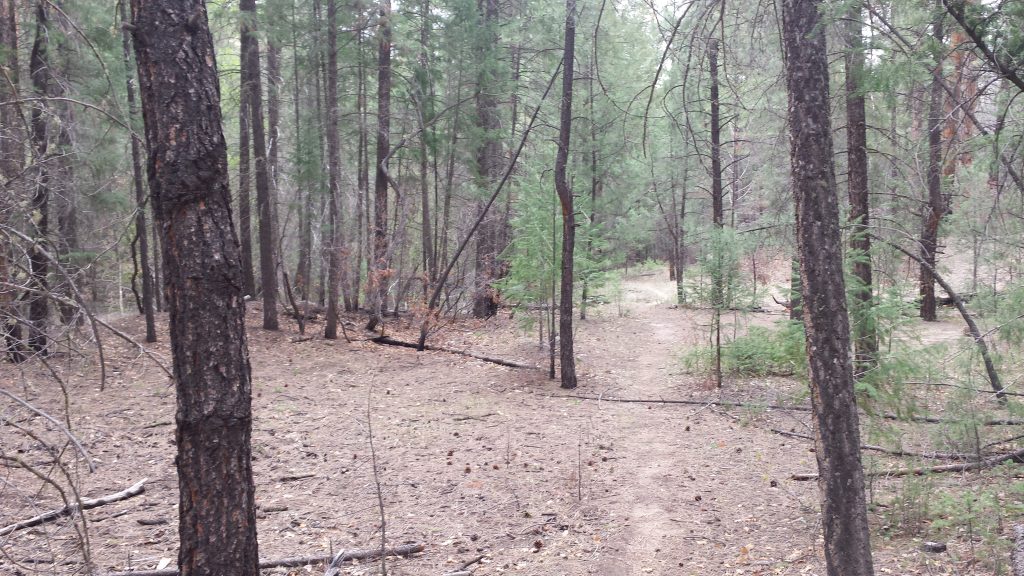 Speaking of which, there is a winter storm warning in the surrounding mountains through tonight, with 10-20 inches of possible new snow (at higher elevations). We're back into the 10,000 foot range again tomorrow so fingers crossed on that snow, but luckily I just got the micro spikes Wendy sent from home so they should come in handy for this next stretch.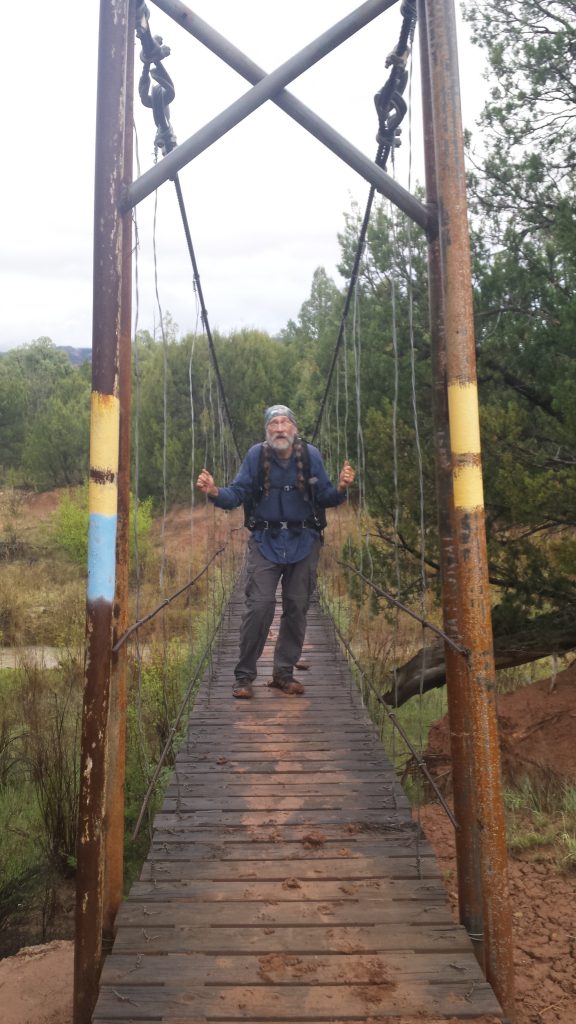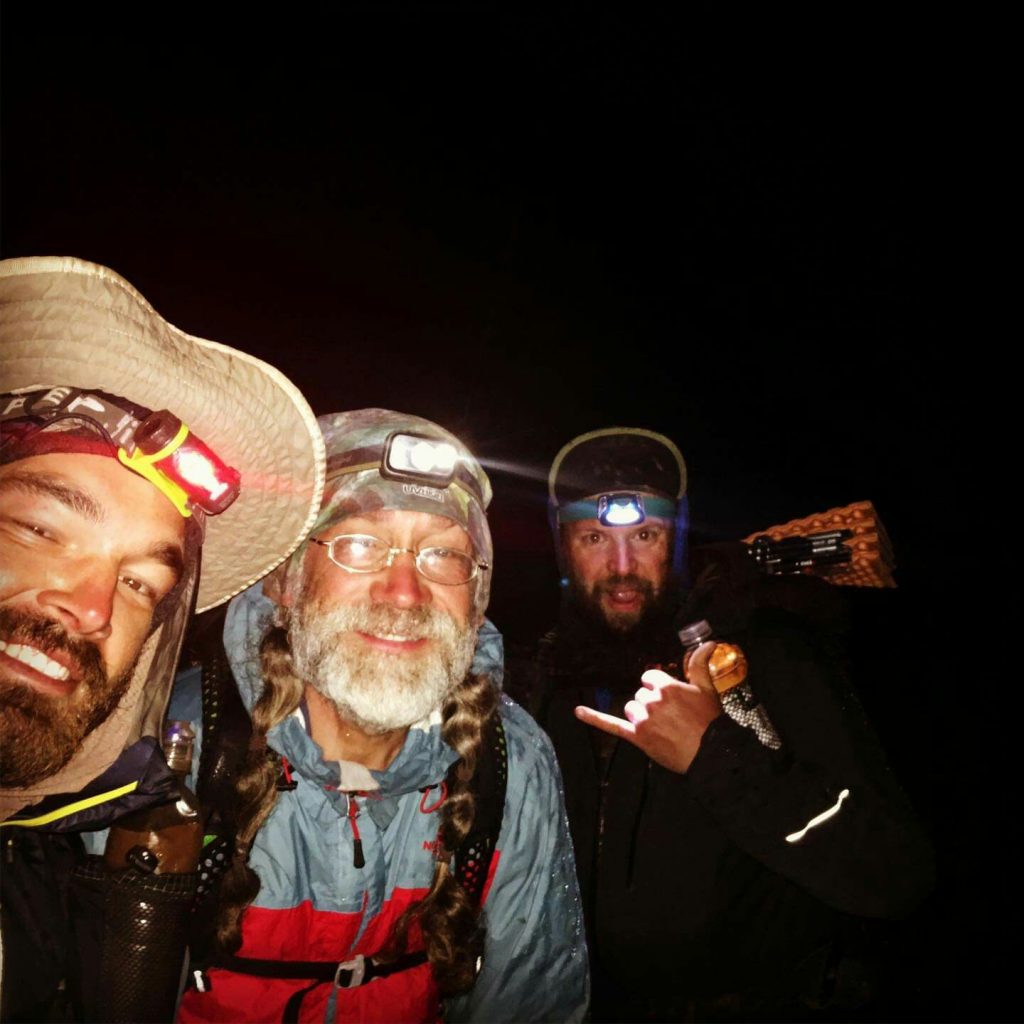 Unless something goes wrong, my next post should be after I've crossed into Colorado, approximately 5-6 days from tomorrow. Cheers and thanks for reading! Max